Discover hidden vineyards
F
rance is famous for its wines, and the south-west is home to a large number of vineyards and wine areas; including the wine areas of AOC Bordeaux. A day trip to Saint Emilion (though not very well hidden) seems to be a must on the itinerary. To visit these vineyard you should spend a few nights in Bordeaux (a 2 hours train ride away from Terrasson). Find more information at our page on Bordeaux .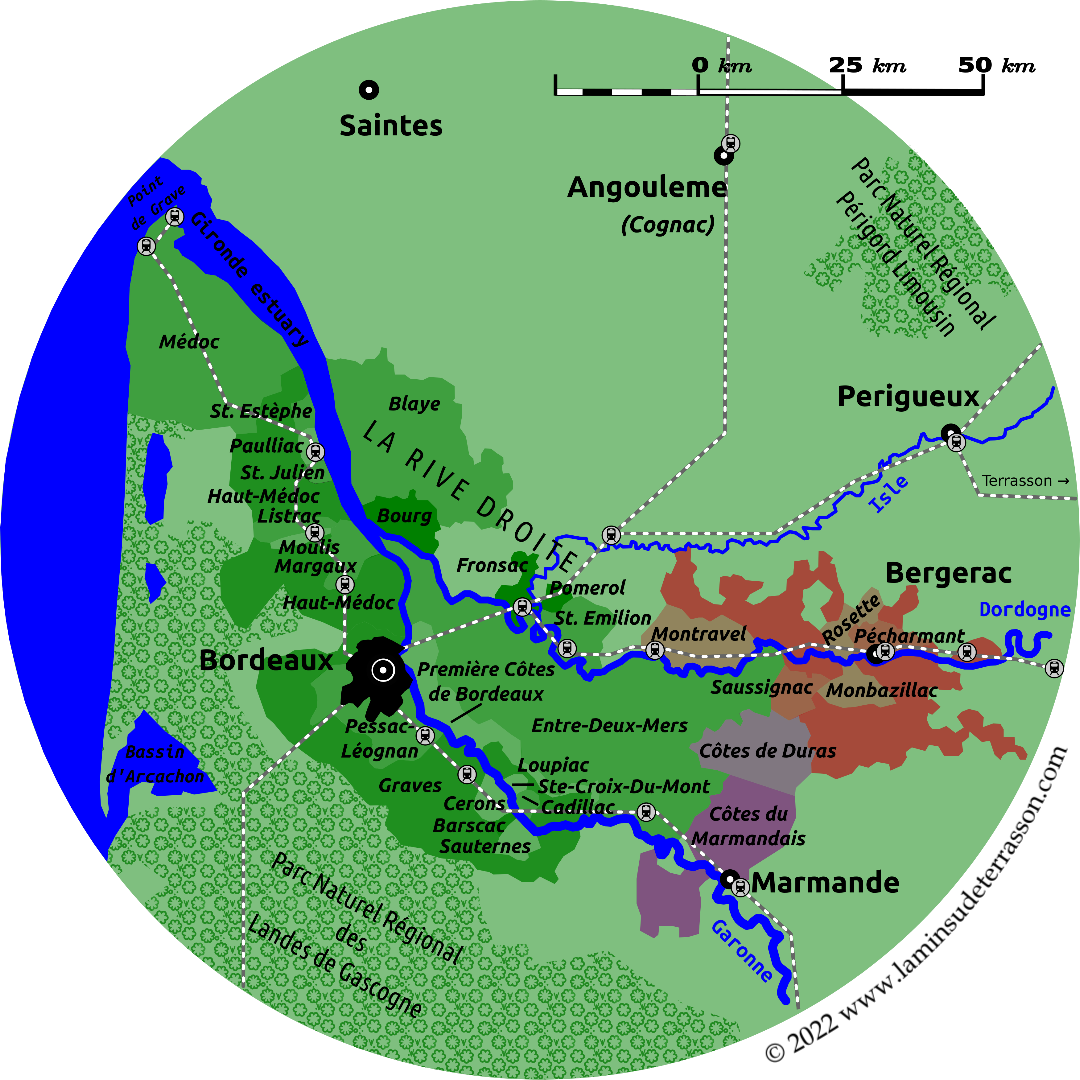 There are however many lesser known 'hidden vineyards' that produce their own peculiar wines, through their own varieties of grapes and wine making traditions. The Dordogne hosts the wine areas of the Bergerac AOC, including the prestigious appellations of Monbazillac and Pécharmant.