Artisans and local produce
'The word terroir may have ancient connotations but terroir is a fashionable, hard to quantify, facet of modern French cuisine. The term embraces land, climate, culture and produce, an intangible catch-all for that sense of place so important to the regions' food and wine.

La Dordogne (ancient name: Perigord, which many locals still prefer) not only granted a name La Belle France meaning, 'The beautyful of France.' French people have a saying, 'Paris is our brain and La Dordogne is our stomach.' Because terroir products of our region is considered to be the best quality in the whole country. Let us introduce to you some of them!

Below a selection of local producers and artisans who open their doors to the public and often offer training and workshops for the public to share their knowledge, skills and experience first hand.'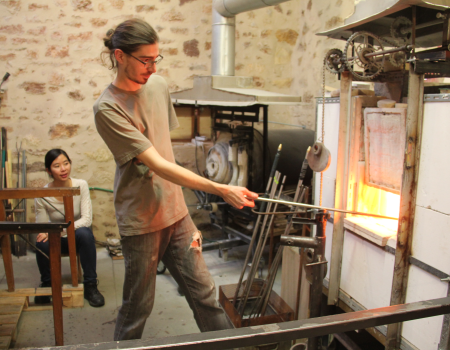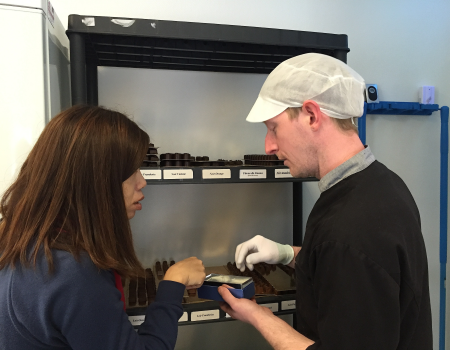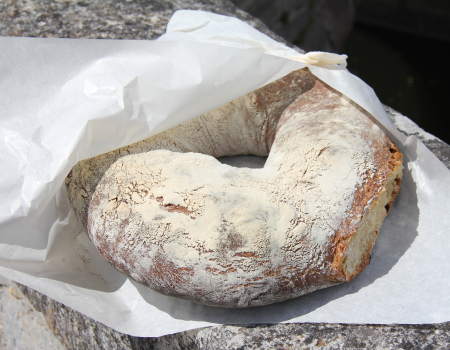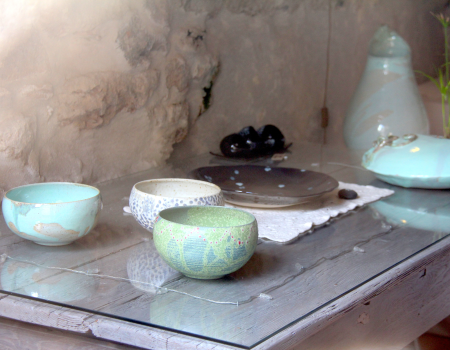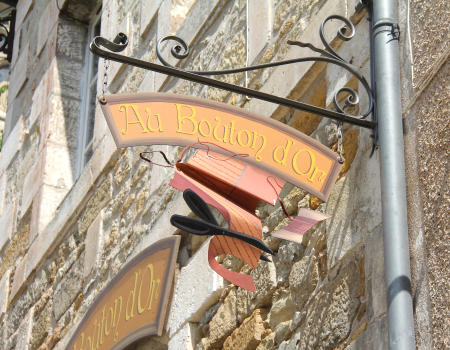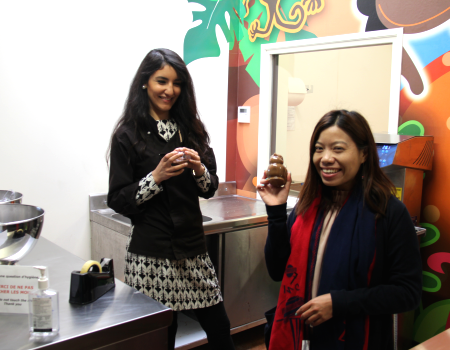 Local artisans
Verrerie de Terrasson
A visit to the (work)shop of glass worker/blower Mr. Thibault Lafleuriel will allow you to see him at work at his home-build kiln. Proud and enthusiastic he is able to explain the ins and outs in English! His workshop displays some of his masterpieces and he likes to talk you through the sources for his inspiration. There are ready made pieces for sale, but Thibault will produce and personalise objects on request. There also is the possibility to join 'initiation' workshops that allow the public to participate in the creative process and even produce your own glass objects.

---
Agathe Coutelière
Agathe Canteloube, artisan cutler, discover the workshop and shop developing tableware and pieces on request.

---
Grinch Factory
Max Bellanger, saddler leather craftsman specialized in the art of spinning (sheridan), that is the sculpture on leather. Working exclusively with vegetable tanned leather that he colors, spins, engraves and shapes entirely by hand.

---
Jolis Bidules
Marianne Roullier, ceramic creations here are in earthware. Jewellery, decorative objects, sculptures and mini travel games are shaped, decoreted by hand and baked in her workshop.

---
Kumb'Ailée Creatrice de mode
In this colourful boutique workshop, you will discover Julie Varnier's unique, atypical, colourful and ethnically inspired textile creations, handmade on site: clothing, jewellery and fashion accessories.

---
Styl'&Bois Tourneur sur Bois
Nicolas Delmas is a woodturner. In his shop, he designs and manufactures pens, razors and other objects to order, which can be personalised in terms of the choice of wood and the possibility of engraving them. He is also careful to use wood from our region (label "origin Corrèze"), each object tells the story of a tree.

---
L'Atelier de Julie Z
L'Atelier de Julie Z, just up the road from the old bridge you'll find the ceramic (work)shop of Ms. Julie Lopez. She produces a range of ceramic objects, for both use and/or decoration.

---
Bovetti chocolate factory and museum
A well known French chocolate brand. A good place to visit if you are interested in knowing history and processing of cacao. You are allowed to taste various favour of chocolate and make your own.
---