Terrasson's amenities
'Terrasson-Lavilledieu is the 'chef lieu du canton', and provides services to the surrounding communities. For this reason the small town of Terrasson has a disproportionate number of banks, supermarkets, (general) medical practitioners, pharmacies, hairdressers, restaurants and government services in relation to its size.
Terrasson is divided in its 'old town' the medieval bourg (or Nicle) and medieval bridge. This is were you find most of the artisan shops, cafes, restaurants and ice cream parlours. The 'new town' on the opposite side of new bridge, with the road axis ending at the train station. Most of this part of Terrasson was constructed in the 19th and 20th centuries, after the arrival of the railways. This is where you find most banks, the cinema, some bars (on the Place de Martyrs), restaurants as well as family run shops for day to day use.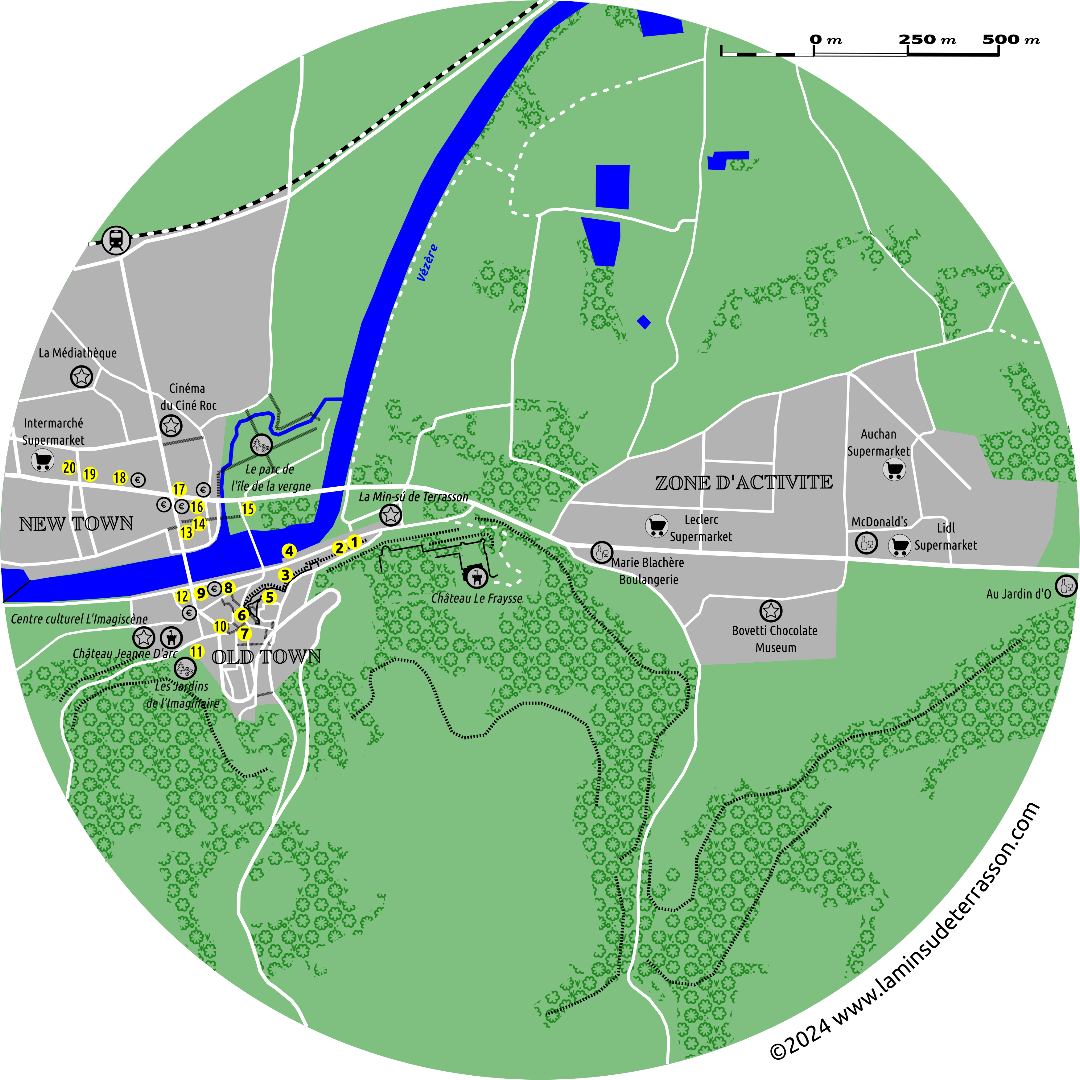 The last addition to Terrasson, across the Pont de l'Europe, is the 'zone d'activité', an area combining an industrial area with a strip-mall, representing the 21st century. In France these zones are sometimes identified as the cause of death of all (economic) activity in the town centres. As they house the grande surfaces; large supermarkets, discounters, and other (inter)national chain branded stores, like the McDonalds, Marie Blanchère bakery and lots of parking space.
---