The Vézère valley
T
errasson is located on the Vézère river. The river is part of the 'European Ecological Infrastructure' (NATURA 2000) and the valley is classified as a world heritage site by UNESCO. The cave-lined Vézère valley is known as the 'Valley of mankind' due to its wealth of prehistoric sites.

Sites upstream of Terrasson are covered on the 'Vézère Ardoise' page, for information on kayaking, please see our 'Kayak down the Vézère' page'.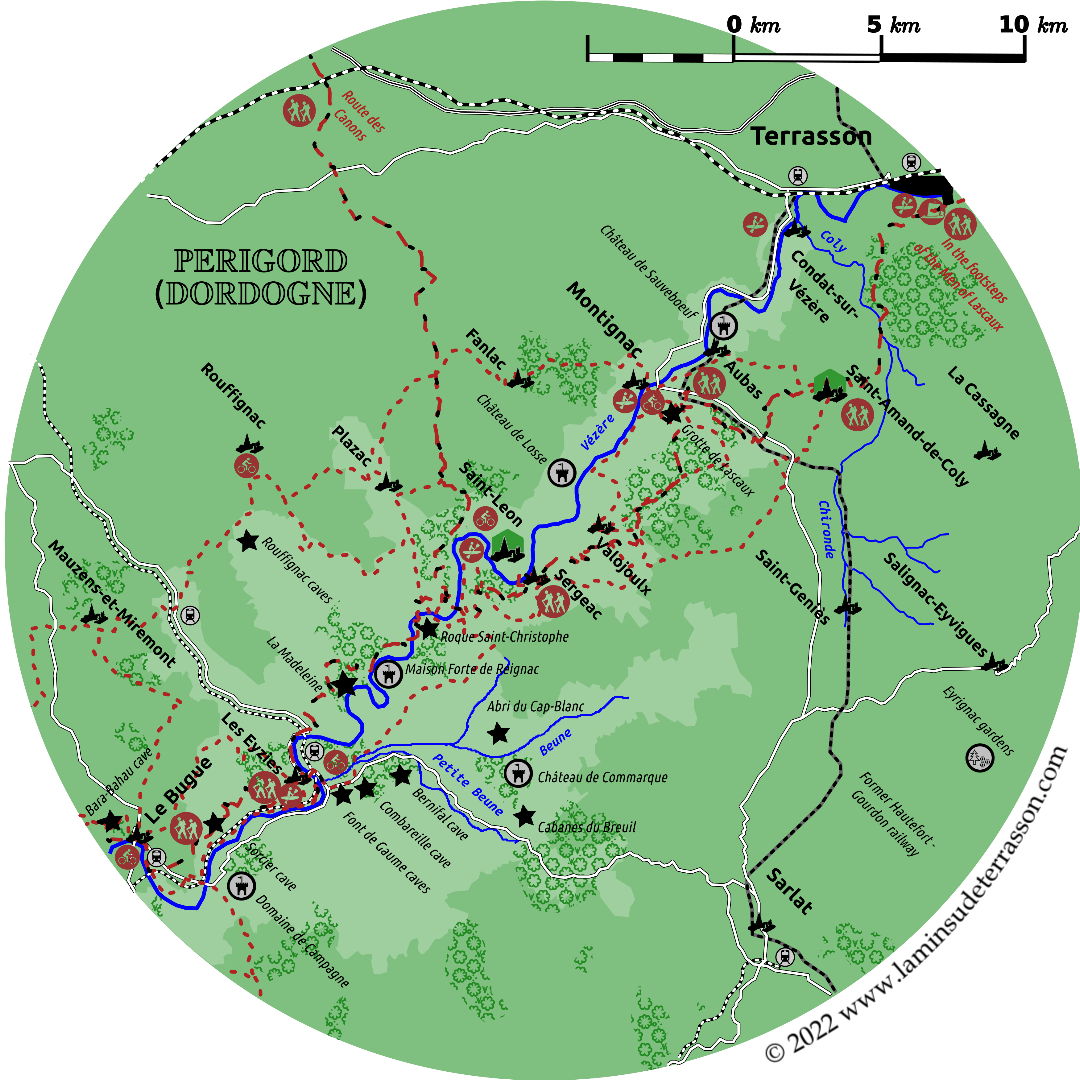 Vézère valley long distance hiking trail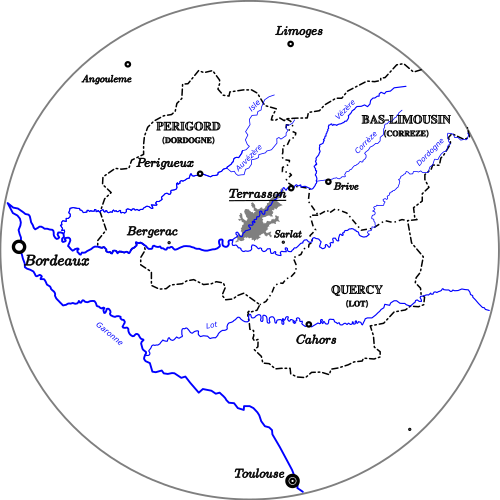 For those who like hiking there is a long distance hiking trail through the Vézère valley:'90 km of marked trails through woods, the shade of cliffs and shelters and the top of sunny hills', the total hike will take 7 section/6 days. We could drop you off in the morning at the start of each section and pick you up in the evening at the end if arranged in advance.

Starting from Terrasson, the first section takes you to Saint-Amand-de-Coly (12km), the second section ends in Montignac (16km), the third section takes you to Sergeac (17km), the forth ends in Les-Eyzies-de-Tayac-Sireuil (22km). The fifth & sixth sectons take you Le Bugue (14km) and Limeuil (11km), where the Vézère meets the Dordogne river. The last section to Le-Buisson-de-Cadouin (6km) will bring you to a train station that is outside the valley.